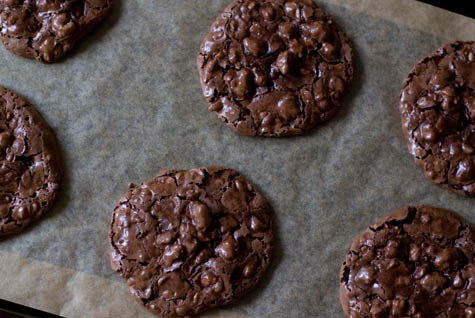 When the going gets tough, the tough eat chocolate... and with AutoCAD taking me to my wits' end, I could really do with some of the sweet stuff! Not long now - less than two weeks 'til Easter.
I came across this blog,
101 cookbooks
, which has this delicious looking
Chocolate Puddle Cookies
recipe which I will be trying as soon as I can eat chocolate again. The author also has some ideas for
quinoa
, which I bought a pack of but didn't really know what to do with, so will have a go at those too. Her photography is fantastic too!
Images from 101cookbooks